Five years ago, a Disney movie changed the way we saw villains.
'Maleficent' showed us a vulnerable side to villains and sometimes, it's the people who are on the other side of the fence that are infested with malicious intent.
Originally from 'Sleeping Beauty', the dark villain's tale has been given a new spin thanks to Disney's live adaptation starring Angelina Jolie.
The movie became an instant hit and made its way into pop culture (read: Halloween) for years. Many fans were left wondering when the second installation of the film will be released.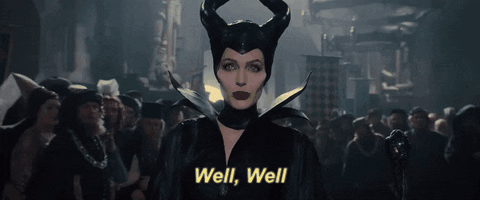 Well fans, we've got great news for you because Disney has decided to push forward the movie to this year.
'Maleficent: Mistress of Evil'
was originally slated for release on 29 May 2020 but has been moved earlier to
18 September 2019
!
Angelina Jolie will reprise her role as the queen of darkness while Elle Fanning plays Aurora.
New additions to the sequel are Michelle Pfeiffer, Chiwetel Ejiofor, and Ed Skrein.
No news yet on the exact plot or storyline of the film but according to
Vanity Fair
, it is said that "the horned fairy and the soon to be Queen will form new alliances and face new adversaries in their struggle to protect the moors and the magical creatures that reside within."
So, given the dark title, do you think that Maleficent will finally turn her wicked radar on? Will she finally become the person she was originally portrayed as in the animated movie?
Only a few months more until we find out!