How often do we see Asian or let alone Malaysian representation in international animated films?
Probably the closest thing we'll see soon is in 'Raya and the Last Dragon'.
But the latest 'Minions' movie trailer will make you do a double-take as one of them speak in what sounds like Bahasa Melayu.
Nasi Goreng Goes International
Gru and the Minions warming our hearts this holiday season in this never seen before clip. Catch our favorite cuddle buddies in Minions: Rise of the Gru Summer 2021.@IllumEnt_ pic.twitter.com/9xmfDuNPMd

— #Minions (@Minions) November 28, 2020
In the trailer for 'Minions: Rise of the Gru', one of the minions came up to a younger version of Gru and in their conversation, the minion could be heard saying "nasi goreng kicap manis" and then saying "terima kasih" after Gru allows him to sleep with him.
The 45-seconds clip quickly gained the attention of Malaysians who couldn't believe what they were hearing and even watched the clip more than once to be sure (including us).
This also sparked a heated debate between Malaysians and Indonesians on what language was actually used in the trailer.
Love how Minions still incorporate Bahasa Melayu, this time "nasi goreng, kicap manis, terima kasih" so that people in Malay-speaking countries like Indonesia, Malaysia, Singapore, Brunei and southern Thailand could sense the inclusiveness.

— AbiAnggun ?? (@aamrhmzhbkr) November 28, 2020
Please clarify the word is from Malaysia or Indonesia. The war will begin anytime soon.

— LembuMan ?? (@harrisfitri) November 28, 2020
Nasi goreng
Kicap manis
Terima kasih

?

— Mi$¢ha $elamat #REVOLUSIS #AkakCheongsam (@Michellelanious) November 28, 2020
Minions: nasi goreng...kicap manis...terima kasih

Whole nusantara region ( Malaysia, Brunei, Indonesia, and Singapore ) on replies: pic.twitter.com/IGlyKRyum3

— lady syafinaz ???? (@JamainSyafinaz) November 29, 2020
Hahaha that one nasi goreng , kicap manis and terima kasih ?

I will watch this movie absolutely! ? miniooon

— MrKacangPoolYangSuka???? (@Ha_iril) November 29, 2020
"Nasi goreng kicap manis"

"Terima kasih"

My Malaysian heart melts ?

— F A R I D (@faridofisiel) November 28, 2020
@aizudrin malam malam dia lapaq nasi goreng kicap manis ? HAHAHAHHAHA

— Fieyy (@Syafiqahshahr) November 28, 2020
why is that one minion malay https://t.co/gyF4zuDuls

— jeju (@electrakym) November 30, 2020
Just like that, the movie will make half its worldwide takings from the Malay Archipelago alone https://t.co/nKm5rGUB0F

— Phiz (@fizoto) November 29, 2020
korang tak tahu ke the minions ni memang suka campur bahasa?? like did u not watch the minions movie or something they literally said terima kasih to the Queen https://t.co/hLTU73pgOK

— soda pop and ritalin (@xnxxurina) November 29, 2020
So the minions are asian! That's why they're yellow... https://t.co/RmKHOMxB6d

— Aiman Ariff (@aimanariffAAK) November 29, 2020
I never knew that all I had to hear is minions saying "kicap manis" to elevate my serotonin https://t.co/aRFyNoIpYu

— alaska (@azkaabdrazak) November 29, 2020
The minion said, "Nasi goreng kicap manis."
?Literally, "Fried rice with sweet soy sauce"

And then, "Terima kasih", which is, "thank you"

I can speak Minion now. ? https://t.co/v3MvZW6R2z

— Grace?? (@G_Kay5) November 29, 2020

Well, both Malaysians and Indonesians no longer need to second guess themselves as the voice actor slash director behind the 'Minions' is actually Pierre-Louis Padang Coffin, a half french half Indonesian.

Some fans said he intentionally used random Indonesian words in the minions' dialogues.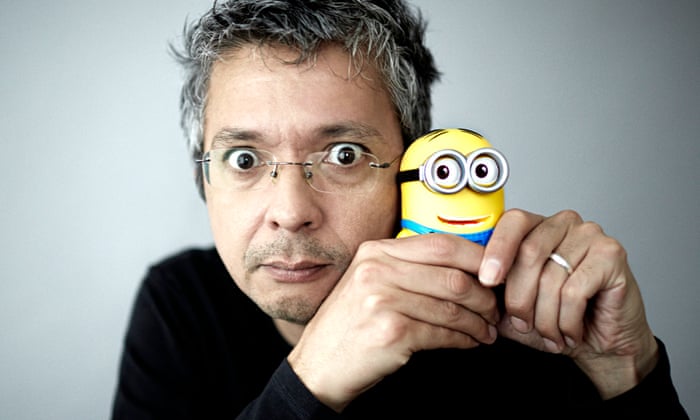 'Minions: The Rise of Gru' is set to debut on 2 July 2021.
Save the date so that you can see this very scene for yourself!