Every imported brand wants to say they're the best or number one, but they can't all be the best right? Luckily, during our preview event, I was seated next to a lady who came from Japan and who could confirm that Maisen is in fact, one of the most popular tonkatsu chains in Japan. This woman drove all the way from Johor to be at the event, so I took her word for it.

If you've been to Tokyo and snacked on a tonkatsu sando while waiting for the train, you've likely had a Maisen sando since they sell 25,000 boxes of them a day across their 60 takeaway stores in Japan.

How is Maisen tonkatsu different?

For the uninitiated, tonkatsu is deep fried breaded pork cutlet and is typically served with rice or in a sandwich. You can eat the pork on its own, or with the sauces that are provided which are usually sweet. What makes a tonkatsu stand out on top of the flavour of the meat, is the crunch of the breading and the texture of the pork meat. Pork cutlets are notoriously difficult to make tender and breading is usually an after thought (just think of your gerai fried chicken chop or cordon bleu and you get the idea).


On both fronts, Maisen showed us why they're experts in the game because in the Tenderloin Katsu Set (RM37 medium, RM41 large) the panko was pleasantly crispy without feeling oily and the meat was surprisingly tender. I actually thought I had bitten into their croquette because it was so soft. Each set comes with refillable rice, miso soup, and sliced cabbage.


By the way, the Pork Potato Croquette (RM15) was the second star of the show. Crispy breading on the outside, pillowy mash on the inside mingling with bites of pork, oh so good. The panko is one of the ingredients sourced from Japan and notably, the pork is sourced locally as our local pork passed their stringent tests.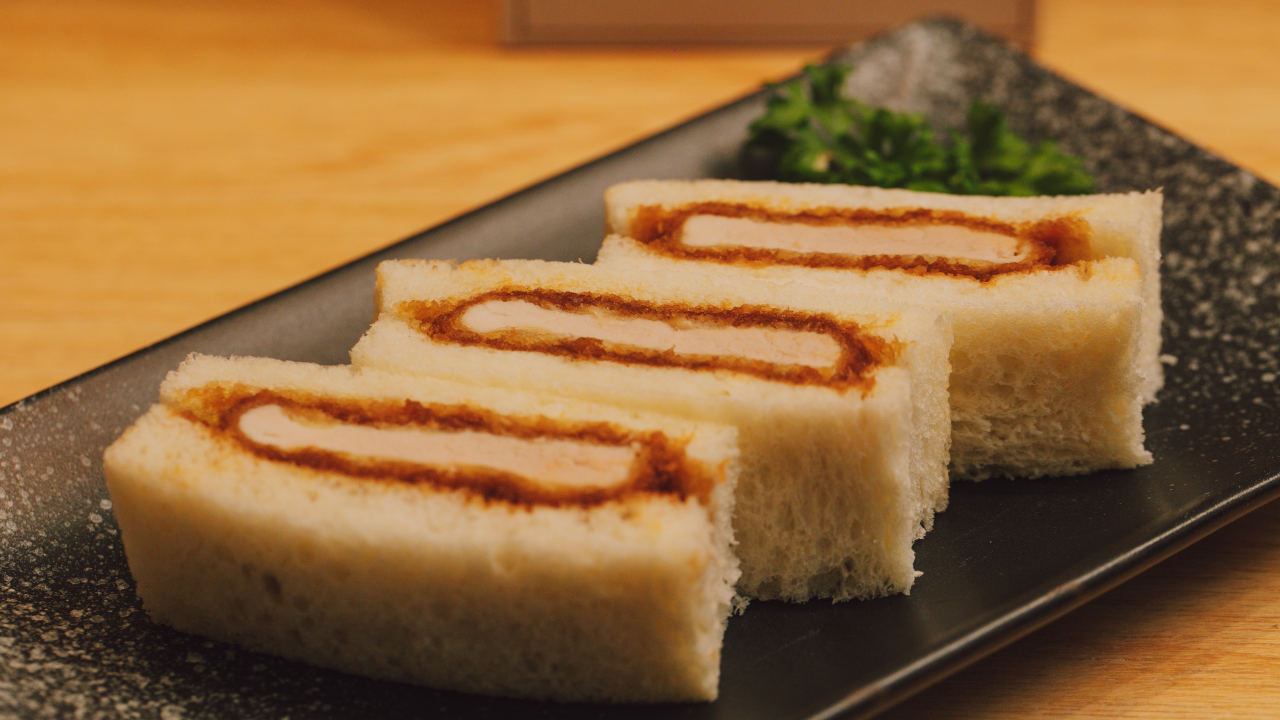 Of course, the crowd favourite Tenderloin Katsu Sando (RM15 for three pieces) made an appearance as well and I'd recommend it for anyone who would like to be mentally trasported right back to Japan. It's a shot of nostalgia right to your gut.

What are Maisen's other signature dishes?

In the preview I shared Tenderloin Katsu Curry (RM45), Tenderloin Cheese Katsu-ni (RM43), and a Katsumabushi Tenderloin set (RM39).

The Japanese curry is actually airflown from Japan. Can you imagine that? Big vats of curry flying business class on a plane just to be poured out onto your rice and pork. That said, if you like Japanese curry this is one the best you can get. If you like curry, curry, you'd be skipping this like me.


The cheese katsu was as decadent as it looked and it'll be difficult to finish this on your own along with your bowl of rice. I wish the cheese added another dimension to the flavour profile, but in this case, it tastes like cheese on meat. It's still good, but you know how cheese turns bread into pizza? Or how cheese turns pasta into lasagna. I wish there was just another element that married cheese with tonkatsu better.


Finally, the Katsumabushi Tenderloin set is an assemble-it-yourself bowl of katsu over rice and dashi soup. This was the most novel dish at our preview and curating each bite is interesting. The dashi soup dip was something I've never done and if you're trying anything different here at Maisen, try this set.

One thing to note is that you cannot share the refill items. They make a note of it in the menu, so if you think you can share that miso soup with your partner, you're out of luck. Tonkatsu restaurant prices are generally on the high side and Maisen is no different. However, the price is worth it considering you'll enjoy one of the most tender slices of pork this side of the hemisphere.

Expect to pay upwards of RM100 for two sets plus an appetizer and a drink. For parents, there's a generous kids meal that comes with katsu, rice, veggies, fruits, soup, and even a drink for RM19.

I went there again on opening weekend (9 September) to find a line that snaked from Maisen to Gordon Ramsay's new pizza place—which also snaked further away from both restaurants.

Maisen is open now at Sunway Pyramid, LG1.45, Lower Ground One, Sunway Pyramid Mall. Follow them on Facebook or Instagram to stay in touch with latest updates.