You'd probably don't remember what you were up to when you were 2-years-old.
Kaarthikeya Desigan is not even two years old, but he already owns two Malaysia Book of Records titles.
According to a report in
The Star
, the 20 months old boy was awarded with the "Youngest to Speak Expressive Vocabulary" and "Most Number of Expressive Vocabulary In Five Minutes By A Toddler" records last Sept 11.
Parents avoided 'baby talks'
His proud mother, Dr Kanageswary Sockalingam said part of the toddler's amazing vocabulary was because she and her husband, Desigan Manveeran, avoided using 'baby talks' in conversations.
"As first-time parents, it was challenging to understand our baby's needs as babies are unable to speak their minds.
"So, we spent ample time speaking with him.
"We also described every activity we were doing since he was three months old.
"We avoided using 'baby language' and spoke in real terms instead. The key is to just talk to your child in a way they can understand," she said in an email interview to The Star.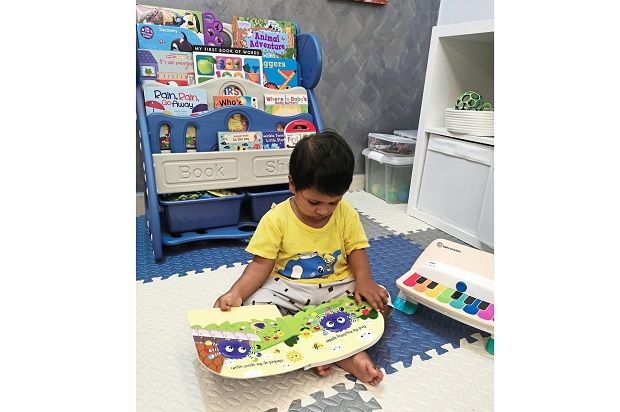 Image credit: The Star
She said Desigan would speak slowly and word by word so that Kaarthikeya can observe his lip movements and imitate it.
"We taught him words by showing him real objects and naming them out loud.
"Slowly, he began to understand instructions and could express his needs in words.
"So, we focused on improving his vocabulary by showing him flashcards, singing nursery rhymes and reading books with him," she said.
She said it also helps to inject some fun when teaching her son to keep things interesting.
As a result, Kaarthikeya could already speak in complete sentences and could speak more than 300 words at just 18 months!
Kanageswary and her husband then approached the Malaysia Book of Records for an evaluation on Aug 19 and their son received the recognition the following month.
Bravo, kid!
MAIN IMAGE:
Dr. Kanageswary Sockalingam via
Astro Ulagam