This article was first published on RinggitPlus. Visit the site for more articles on personal finance
.
Getting your first credit card under your own name is a pretty big milestone for most young adults.
Besides signalling a real entry into the "real world", credit cards are a great way to kick-start a blank credit record and teach a newbie about responsible borrowing.
But with hundreds of cards flooding the market and no experience, how is a first-timer to choose?
Yes, there are definitely a lot of cards and what they offer you will be vastly different. So, before you get frustrated and just apply for the most convenient card around, some factors need to be considered. Here are our tips to help you along.
Which Credit Cards Are Available At Your Salary?
A good way to start narrowing down your options is by looking at the basic minimum income requirements of your credit card choices.
If your salary isn't high enough to meet a certain card's requirements, you won't be able to apply for it. Generally, cards with more attractive benefits have higher minimum income requirements.
That's not to say that newbies have limited options! Many banks have an eye out for fresh graduates and adjust the minimum income requirements accordingly. It's all too easy nowadays to get your first credit card.
There are several that have a minimum annual income requirement of RM24,000 – the Standard Chartered JustONE Platinum Mastercard is one such card – which means you can get a credit card with a salary of RM2,000 a month.
Though the general rule is that credit cards with the best benefits are only reserved for the rich, there are plenty of useful entry-level cards that help you make the most of what you spend.
Prioritise Cards With No Annual Fees And Low Interest Rates
When you've just entered the working world, for the most part you are probably starting at a fresh grad salary. You will be learning the ropes where money management is concerned and are likely to have many more bills to pay than when you were studying.
Considering these challenges, the last thing you want is for your credit card to be an unnecessary burden. Bearing this in mind, you should always choose the card with the lowest interest rate and no annual fees.
Generally, most cards charge a hefty interest rate on outstanding balance that are around the 15% mark. That's a huge amount, so always remember to pay off your credit card bills in full. But more importantly, look for credit cards which have zero annual fees or as the banks like to call them, "free for life" - the Maybank 2 Gold is a good example.
You should be careful here, as many credit card companies claim to offer a waiver on annual fees, but they then slip conditions such as using the card a certain number of times in a calendar year, or the fee waiver is only applicable when you spend a specific amount with the card in a year.
It's best to avoid the cards with sneaky terms for now. When you're just getting used to work and life as an adult, waivers that attach themselves to spending could turn out to be a motivator to fall hopelessly in debt. That said, but don't let this be a deterrent.
Some good credit cards are free for life, like the Public Bank Quantum Visa card, while there are those with a "12 swipes a year" requirement that can easily be achieved by using your credit card on essential spending such as pumping petrol or buying groceries - the Aeon Big Visa Gold and Hong Leong Mach Visa cards are good example.
Match The Card Benefits To Your Lifestyle
You've probably already narrowed your choices down to a few cards and here's where the fun starts. Now you get to decide which perks suit you best.
Credit cards in Malaysia come with a range of benefits from cashback, rewards points, and airmiles. Different cards offer different types of benefits and some benefits are better than others – for example, some cards may have higher cashback rates or offer benefits that cover more varied types of spending than others.
Seasoned credit card users often have a selection of credit cards offering different benefits, and they choose between which of their cards to use on each occasion.
However, as a first-time credit card owner, you shouldn't really be looking to reach this level yet. Think about your spending patterns and choose yourself a card that will benefit this the most.
If you shop the most on weekends, get yourself a card like the Maybank 2 Gold Cards that prioritises weekend cashback. Or if you're the type that shops online, look into cards that offer the best cash rebates for online spending such as the Public Bank Quantum Mastercard and Visa cards.
Air miles benefits are generally reserved for the higher-end cards, while rewards points are complicated as the redemption rates vary from bank to bank. So for first time card owners, you should mainly focus on cashback benefits.
Get Ready to Own Your First Credit Card!
To sum up, in order to get your first credit card you'll have to knuckle down and do your research.
Visiting the credit card pages of each individual bank may be a bit of a chore, so make your life a bit easier by using a comparison tool where you can see how the different credit cards stack up against each other all in one place.
Of course, after you've actually decided on which credit card you would like to apply for, you have to actually apply for it.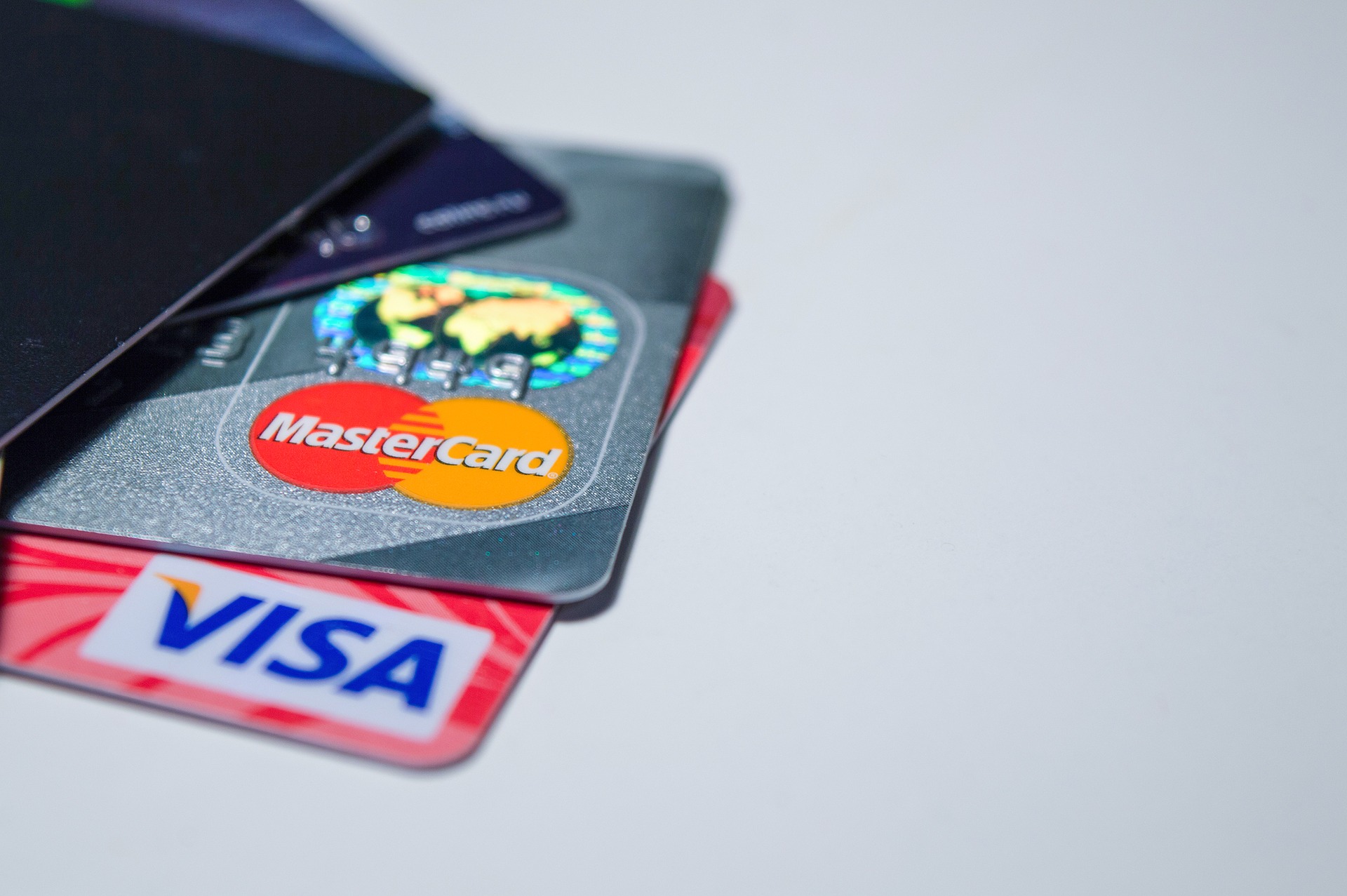 Don't get put off by the thought of a lot of paperwork, waiting around for phone calls, or trips to the bank – it's actually much easier than you think.
One of the quickest ways to apply for a credit card these days is online, and websites like ours at RinggitPlus also throw in sweet sign-up gifts that you're eligible for if your application is successful.
Once you've got your very first credit card delivered to you, remember not to get carried away with this newfound financial power in your hands.
A credit card can be a friend or foe depending on how you treat it. So spend wisely and borrow responsibly, and you'll find a world of benefits open up to you.
Have fun!
Kredit Gambar: Rojak DailyBerita ini diambil daripada Rojak Daily dan ditulis oleh RD Minion. Ada banyak lagi cerita menarik yang anda boleh ikuti di Rojak Daily.Pandangan dan pendapat penulis adalah hasil karya asli penulis dan tidak mewakili serta tidak mencerminkan pandangan dan pendapat dari Gempak. Gempak tidak bertanggungjawab atas sebarang kesilapan atau kesalahan kandungan artikel ini.Kepada anda yang berminat untuk menyumbang, hantarkan karya anda ke

[email protected]