Recently, the Jonas Brothers hinted that they may be reuniting and even releasing new music after breaking up six years ago.
Fans reacted like crazy and would give anything to relive their teen days swooning over the boys. You can read about it
here
.
True enough, on 28 February, the trio released a new song and music video titled "Sucker" featuring the loves of their lives – Priyanka Chopra, Sophie Turner, and Danielle Jonas.
Following the new release, many fans demanded a new album, concert tours, and generally more stuff from the brothers.
Well, it seems that die-hard fans may be getting more than what they've been bargaining for because
a Jonas Brothers documentary is reportedly on its way
.
According to
Variety
, Amazon Studios will be producing the documentary, which will premiere exclusively on Amazon Prime Video.
Fans will get a glimpse of "an intimate look" into the lives of Joe, Nick, and Kevin, the entertainment site reported.
"Our fans are the best in the world and have shared in our journey as the Jonas Brothers and us as individuals," said the Jonas Brothers in a statement. "In releasing this documentary, we wanted to make sure we partnered with an innovative platform, like Amazon, that could reach our fans around the world."
So, what can you expect from the JoBros documentary?
You'll get to know the three of them as a family, as brothers, as the band Jonas Brothers and also their family's perspectives on them.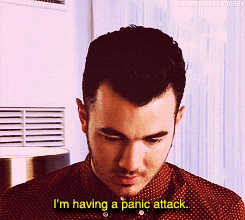 "A big factor in this (documentary) too is the fans and what they've meant to us. I think it's going to be something we look back on in 20 years and we were able to show our kids and be really proud of the growth we've had," Nick said.
No word yet on when the documentary will be release. In the meantime, let's continue to ogle at how good the brothers look (and sound!) even after all these years.