Thong Kee (Non-Halal)
Photo by Rachel Mei Sia
Thong Kee is the ultimate go-to spot for Hainanese breakfast fans in PJ. Originating from the breezy hills of Bentong, Thong Kee offers a wide array of authentic Malaysian dishes served in wholesome portions and at affordable prices. For yum cha connoisseurs, the signature 1+1 Hainan cham is to die for - definitely kaw enough to help you start your day.
Since Thong Kee is considered a legendary breakfast spot, be prepared to queue up or even share a table with a stranger; but don't worry, because it's worth it!
Price range: $
Must Try: Croissants, Wantan Mee, Curry Mee and Hainan Coffee & Tea (1+1)
Location: 33, Jalan 21/1, Sea Park, 46300 Petaling Jaya, Selangor, Malaysia
Section 14 Food Court

Photo by Gilbert

All the PJ OGs may agree with us because the Section 14 Food Court has been one of the main attractions of PJ, even before the existence of the Digital Mall and Jaya Shopping Centre. In true Muhibbah spirit, you can eat various kinds of cuisines here from lontong up to nasi kerabu.
This two-storey food centre holds so much history as it became a popular lepak spot for PJ old timers and youngsters over the years.
Photo by Food by Badang P



Photo by The Curious Traveller

Price range: $
Must Try: Nasi Lemak, Lontong and Roti Canai
Location: 14, Jalan 14/20, Seksyen 14, 46100 Petaling Jaya, Selangor, Malaysia
Lontong & Such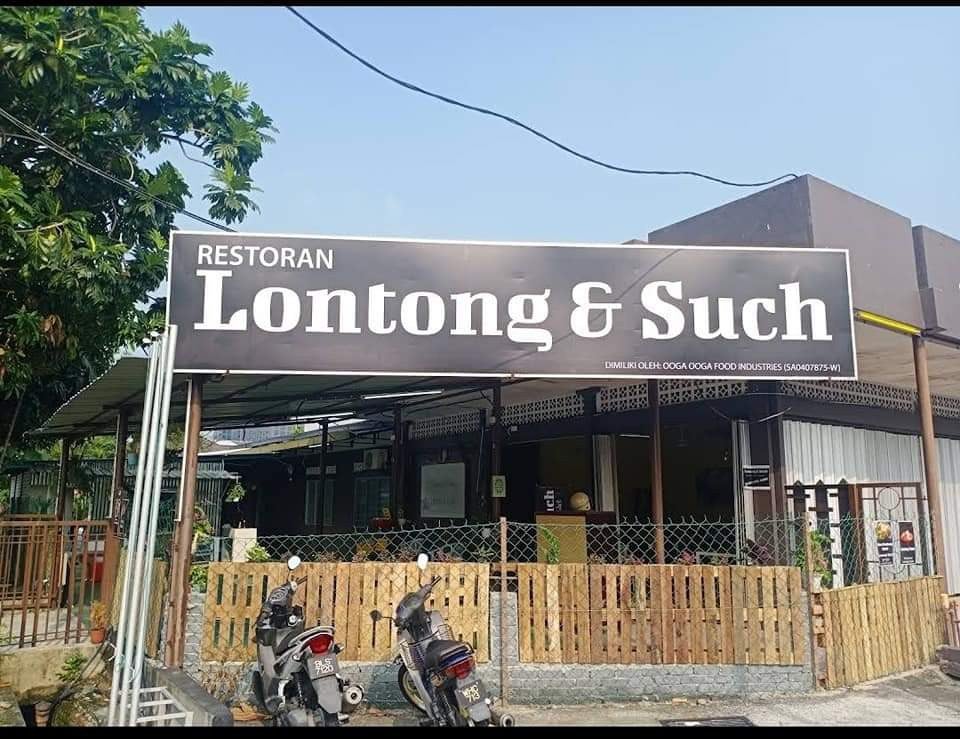 Photo by Azlan A

Haven't found the right lontong fix? Then Lontong & Such is the ideal place to be. Originally from Medan Selera Wawasan at Taman Universiti, Lontong & Such moved to a new location in SS9 to accommodate their large morning crowds. Lontong & Such serves authentic javanese and Johorean breakfast treats that may be difficult to find elsewhere.
The best part is that you can pair your lontong with different mouth-watering sides including chicken and squid sambal.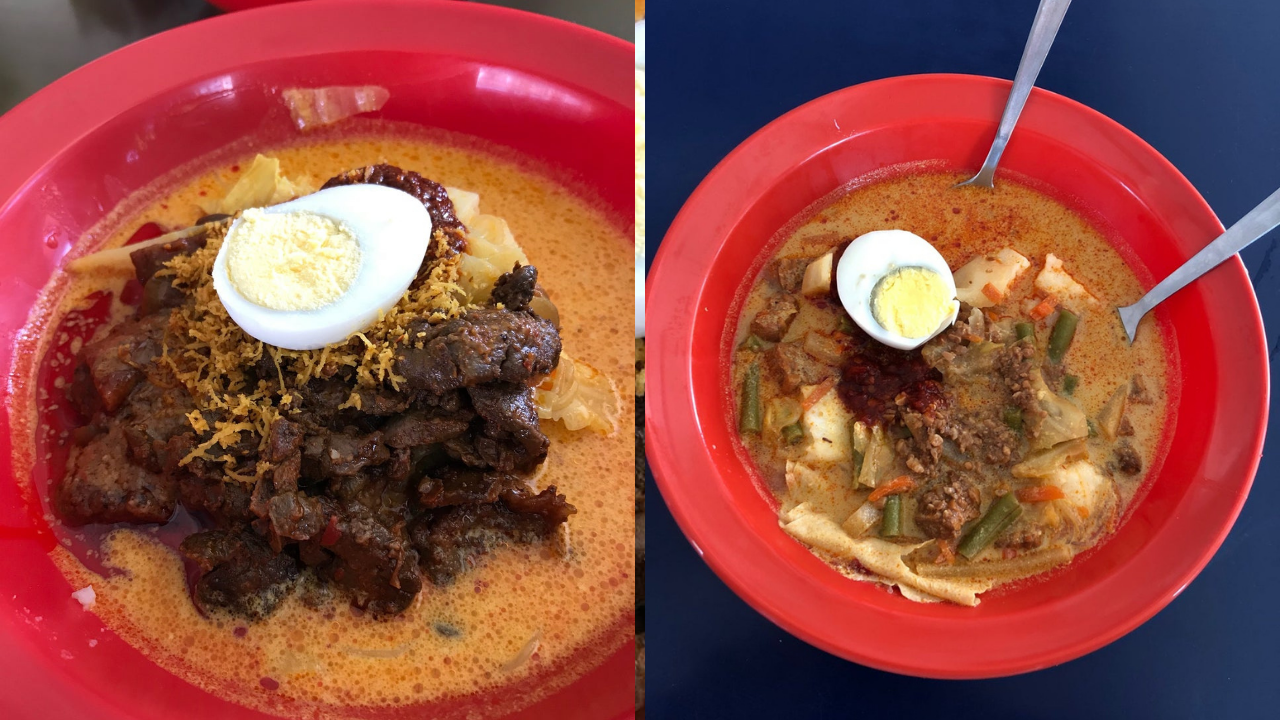 Photos by Nik A and Khairul Hakimin J
Price range: $
Must Try: Lontong, Lempeng with Sambal, Nasi Lemak Hijau and Nasi Ambeng Ajaib, Soto Pak Ajelan
Location: 1, Jalan SS 9/3
Restoran Tropikiri (Non-Halal)
Photo by Marcus L
If there's one thing unique about number 4 in this list is that Restoran Tropikiri serves one of the best Prawn Mee in town. According to stories, the owner of the stall used to serve the same prawn mee in New York and had its own following there. Back in Malaysia, this humble establishment remains a popular destination among early risers in Klang Valley.
A fan of rich, brothy prawn mee? Then you're set for a good one here.
Photo by James C

Price range: $
Must Try: Prawn Mee, Duck Meat Kuey Teow Soup, Mee Kolo
Location: 2, Jalan BM 1/2, Taman Bukit Mayang Emas, 47301 Petaling Jaya, Selangor, Malaysia
Restoran O&S (Non-Halal)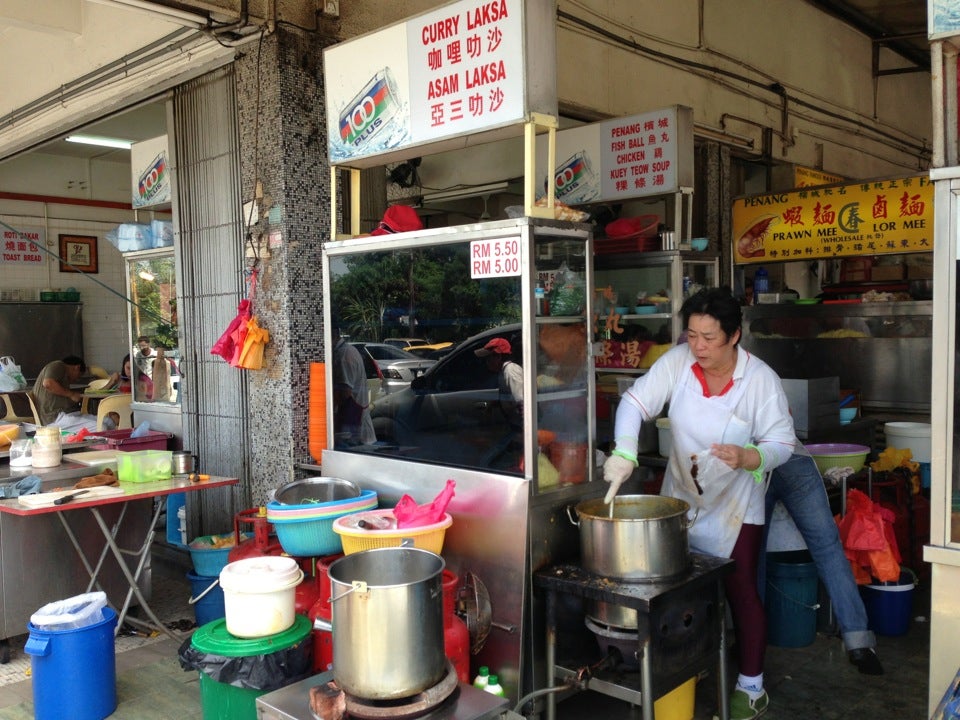 Searching for a good bowl of Asam Laksa can be challenging here hence but Restoran O&S' take on the dish will leave you wanting for another one. A famous spot for breakfast, Restoran O&S has been serving its patrons authentic Penang food for decades and if you see Penangites flocking a stall like this one—you know it's legit.
Parking can be a bit of an issue but any mountain is worth a climb for a good bowl of laksa.
Photos by Kelvin W and Eddies

Price range: $
Must Try: Asam Laksa, Pork Noodle
Location: 39, Jalan 20/14, Taman Paramount, 46300 Petaling Jaya, Selangor, Malaysia
Subang Ria & Jamal Mohamed
Ah, the decades-old rivalry between two neighbouring eateries in front of the FAM compound. Both Subang Ria and Jamal Mohamed went viral numerous of times and are still well known for their halal breakfast food. On the first corner you have Jamal Mohamed, home of the famous Aunty Gemuk (RIP) char kuey teow whereas Subang Ria is celebrated for their fried yong tau foo variations.
Try both and see what the hype is all about.
Photos by Shakiraz, Ikhmal A

Price range: $
Must Try: Char Kuey Teow, Yong Tau Foo and Wantan Mee
Location: Jalan SS 5a/9, SS 5, 47301 Petaling Jaya, Selangor, Malaysia
Village Park

Photo by Up In The Air Nusair

What's a 'Best Breakfast Spots' list without the inclusion of possibly the most popular nasi lemak restaurant in PJ? Village Park stands tall among nasi lemak legends as the establishment is a mainstay on e-hailling apps, judging from the amount of riders waiting outside the store. If you're new to Village Park, the restaurant serves fragrant nasi lemak together with their signature crunchy ayam rempah and unique sambal.
Eager for a plate of nasi lemak that has a low chance of disappointing you? Say no more.
Price range: $$
Must Try: Nasi Lemak, Ayam Goreng Rempah
Location: 5, Jalan SS 21/37, Damansara Utama, 47400 Petaling Jaya, Selangor, Malaysia
Think our list is a bit overrated? Suggest your favourite breakfast gems by DM-ing us on
Instagram
and
Facebook
.