Ahh, coffee! What is life without it, right?

To the uninitiated, coffee is just…well, coffee. However, for those who simply can't start their day without a sip of a good cuppa, coffee is liquid gold.

And here's the problem: looking for a good cuppa is sometimes easier said than done.

There are so many coffee chains out there, sometimes you just don't know where to start. But if you want a cup of coffee made using only the best beans in the world, you don't need to look any further than The Coffee Bean & Tea Leaf® (CB&TL).
Only the finest
The reason for that is simple: CB&TL takes their coffee seriously.

Born and brewed in vibrant SoCal (Southern California) since 1963, CB&TL has always championed quality coffee.

To ensure that the coffee beans they use to make all your favourite beverages are of the highest quality, CB&TL uses only the top one percent (1%) of Arabica beans from the world's best growing regions, working closely with small farms and private estates that sit at altitudes up to 6,000 feet above sea level to obtain the very best coffee the world has to offer.



Because CB&TL works directly with these growers in East Africa, Latin America and the Pacific, the brand ensures fair pricing for them and develops relationships that benefit the entire community including pro-social initiatives under The Caring Cup Programme, CB&TL's CSR umbrella.

So, not only does CB&TL ensure that the quality of their coffee beans are the best of the best, they also empower the growers and give them an opportunity to have their hard work tasted by the world.
Enjoy a good cuppa at CB&TL
Finding the best coffee beans around the world is one thing, but extracting the flavour out of those beans is where the hard work lies.

At The Coffee Bean & Tea Leaf®, the art of crafting the best tasting coffee lies in respecting each individual roast, so it's essential to know the specific origin and roast degree for each coffee to get the richest and most intense flavour.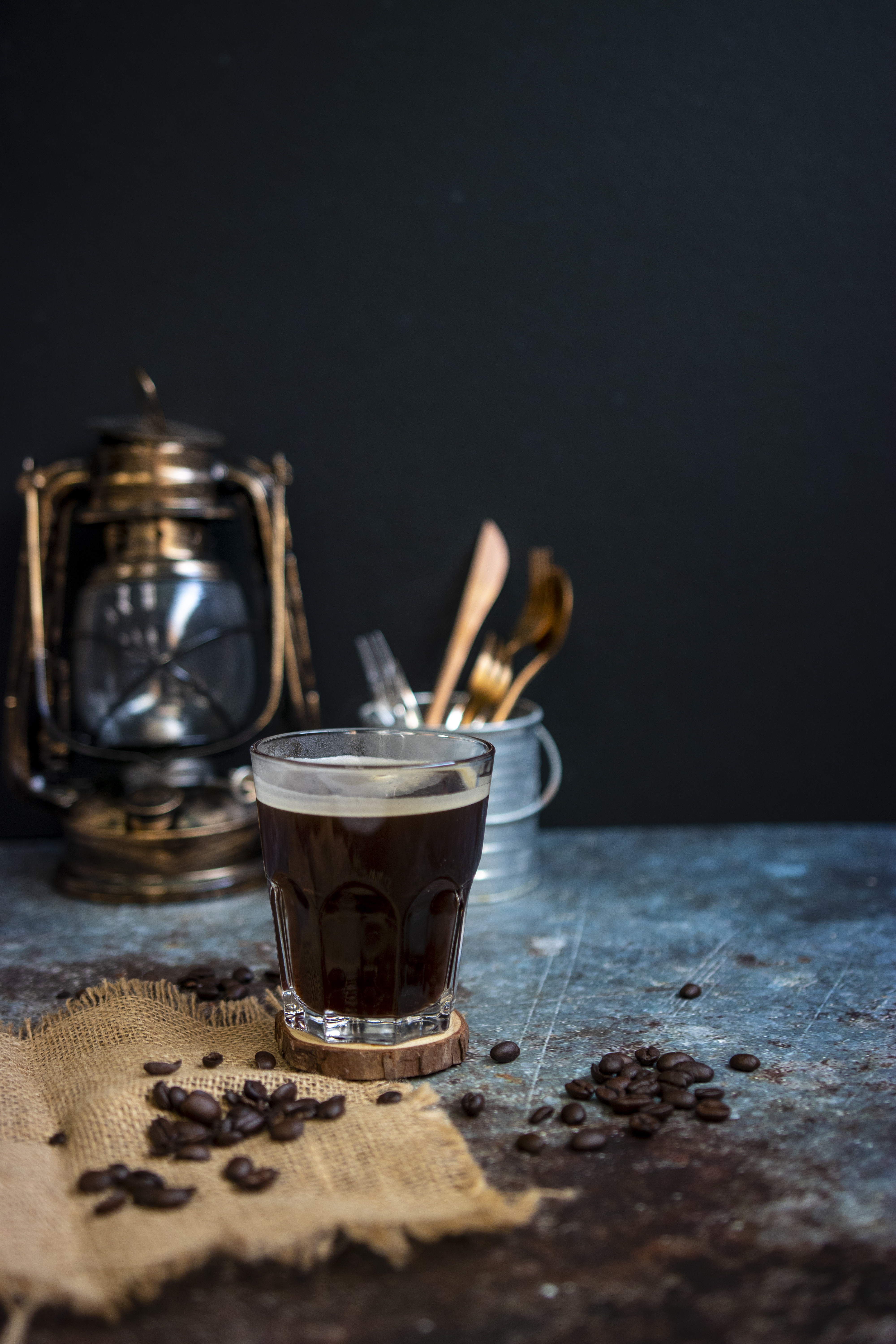 This precious knowledge is captured in their Signature Espresso, an exclusive blend of beans from five different origins (Costa Rica, Sumatra, Papua New Guinea, Guatemala and Brazil), using six roasts, for you to reach 7th heaven!

So, what makes their Signature Espresso so different, you ask?

Let us break it down for you: Costa Rica adds a foundation of sweetness. Sumatra gives the coffee body and an earthy flavour. Papua New Guinea contributes depth. Guatemala throws in some spice and balance. Brazil contributes overtones of dried fruit and nutty flavours.

Beans from each origin are roasted individually in small batches to preserve the quality and intensity of its aroma and flavour before they are combined in the right proportion to create the perfect final blend for that full-bodied, aromatic Signature Espresso shot.
For coffee enthusiasts who prefer the distinct flavours of single origin coffees, CB&TL currently offers Kahawa 28 beverages, made from the unique Tanzanian Peaberry, which grows as a single bean.

CB&TL gets these precious beans from the family-owned Edelweiss estate located 1,600 to 1,850 meters above sea level, hence the Tanzanian Peaberry is classified as Strictly High Grown.

(Fun fact: The estate, perched on the slopes of the Ngorongoro Caldera, is also a wildlife conservation area and UNESCO heritage site)

The beans, harvested between July and December, are processed, fully washed and dried in raised beds before making their way to a CB&TL outlet.

Enjoyed as a single origin brew, coffee lovers get to fully experience its unique characteristics, which includes an aromatic jasmine scent and hints of chocolate and blackcurrant. What a cup!
We test them out!
So, now that you know what makes CB&TL's coffee different, let's talk about the most important thing – the taste!

And there is no better time than now to experience their latest creations, with the specially-curated Fully Caffeinated menu at all CB&TL outlets in Malaysia.



The Fully Caffeinated menu consists of four drinks -- Red Eye, Dirty Chai Latte, Matcha Espresso Latte and Ultimate Affogato Ice Blended® -- and each beverage is made by adding a shot of CB&TL's Signature Espresso.

For that extra hit of caffeine creaminess, you can add Espresso Whipped Cream to your hot or iced beverages, or even level up your Ice Blended® beverages with Espresso Whipped Cream for a fully caffeinated experience!

So, before you head out to your nearest CB&TL outlet to try it out for yourself, we at Rojak Daily took the liberty to do that for you.

In a bid to differentiate the tastes, we ordered two beverages from the Kahawa 28 menu (Ristretto and Gibraltar Americano) and two beverages from their Fully Caffeinated menu (Red Eye and Dirty Chai Latte).

RISTRETTO

What is it:
It's basically like an espresso shot, but it's slightly more intense and concentrated. This is because the Ristretto is prepared differently, by restricting the amount of water while using the same amount of beans. This creates a more intense flavour.

How does it taste:
One word: strong. Out of the four beverages we tried, the Ristretto has the strongest aroma (not surprising, because it's pure coffee, kan?). The Ristretto has a very nutty undertone to its taste, and we tasted the fruitiness of it almost towards the end of the shot. The aftertaste is strong and bold, so be prepared for the taste to linger around in your mouth for a bit. Overall, we love how the Ristretto tasted really smooth, but do take note that the taste is quite intense - so much so that it took all four of us a sip and a half to finish the shot. CB&TL wasn't kidding; the Ristretto really did give us an intense caffeine kick.

Try this if:
You need something to jolt you awake in the morning, because this will definitely do the job!
GIBRALTAR AMERICANO

What is it:
The Gibraltar Americano is made using the single origin Ristretto mixed with hot water.
How does it taste:
Next up on the list is the Gibraltar Americano. Our first sip revealed that the espresso shot tasted a little bit diluted because it's been mixed with hot water. As a result, the Gibraltar Americano has a milder flavour, and we felt that it tasted a little bit flat because it lacks the caffeine 'kick' compared to the Ristretto or the Red Eye. However, there's still a nutty undertone to the taste, with a little kick of acidity to boot. Overall, we found the Gibraltar Americano a little too mild for our liking.
Try this if:
You want something strong to stay awake while waiting for your S/O to finish her shopping spree, but you're not ready to sacrifice your afternoon nap.
RED EYE

What is it:
It's a shot of Signature Espresso on top of brewed coffee, so it's basically coffee-ception.
How does it taste:
The first beverage we tried from the Fully Caffeinated menu was the Red Eye, and thank God we did because the taste would overwhelm anything that came next. Out of the four drinks, the Red Eye ranks second after the Ristretto when it comes to intensity. The first thing we noticed was that Red Eye has a strong aroma and taste. We also noted that the fruity undertone is pretty strong. However, we could barely taste the bitterness of the coffee.

Try this if:
You really need to stay awake for that sales meeting after your banana leaf rice lunch.
DIRTY CHAI LATTE

What is it:
A chai tea/coffee combo that is sweet and spicy with a shot of Signature Espresso.
How does it taste:
If you don't like your coffee strong, then the Dirty Chai Latte is for you. The Dirty Chai Latte tastes really sweet, but thankfully, the little hint of spices add balance to the beverage. We also love the smooth texture of the Dirty Chai Latte. However, we are a tad disappointed because we could barely taste the coffee flavour over the strong taste of the spices. But still, we enjoyed the Dirty Chai Latte.

Try this if:
Your coffee-drinking friends won't stop bugging you, a non-coffee drinker, to give coffee a try.

Now that you have a brief idea of what CB&TL has to offer, there's no better time for you to experience some awesome flavours so head over to the nearest The Coffee Bean & Tea Leaf® outlet and try it out for yourself.
For more information about CB&TL's latest offerings, news and promotions, visit the CB&TL Facebook page, their Instagram account, or their official website.