Malaysians love a good discount.
So much that they are willing to lay it all on the line and just go for it.
Pandemonium!
Several videos showing Malaysian shoppers fighting for Coca-Cola cartons llike a pack of hyenas fighting over a dead carcass have gone viral on social media.
The reason for that? They were super cheap.
Here's one video:
According to a report by
Mothership.sg
, the shoppers thronged supermarket chain Econsave over the 7 January to 9 January weekend because they were throwing a promotion leading up to Chinese New Year.
Among the items that were on sale include a 24-can carton of Coca-Cola, which went on sale for just RM20.88.
If you do the math, that's 87 sen per can.
And because soft drinks are a must during Chinese New Year, discount-loving Malaysians decided to head over to their nearest Econsave outlet to stock up - and stock up, they did.
Shoppers can be seen crowding around the Coca-cola cartons as they wrestled each other to grab hold of as many cartons as they can and throwing them into their trollies.
In another video, impatient shoppers can be seen grabbing the Coca-Cola cartons just as the Econsave workers were wheeling them out of the store:
Here's the aftermath of the pandemonium: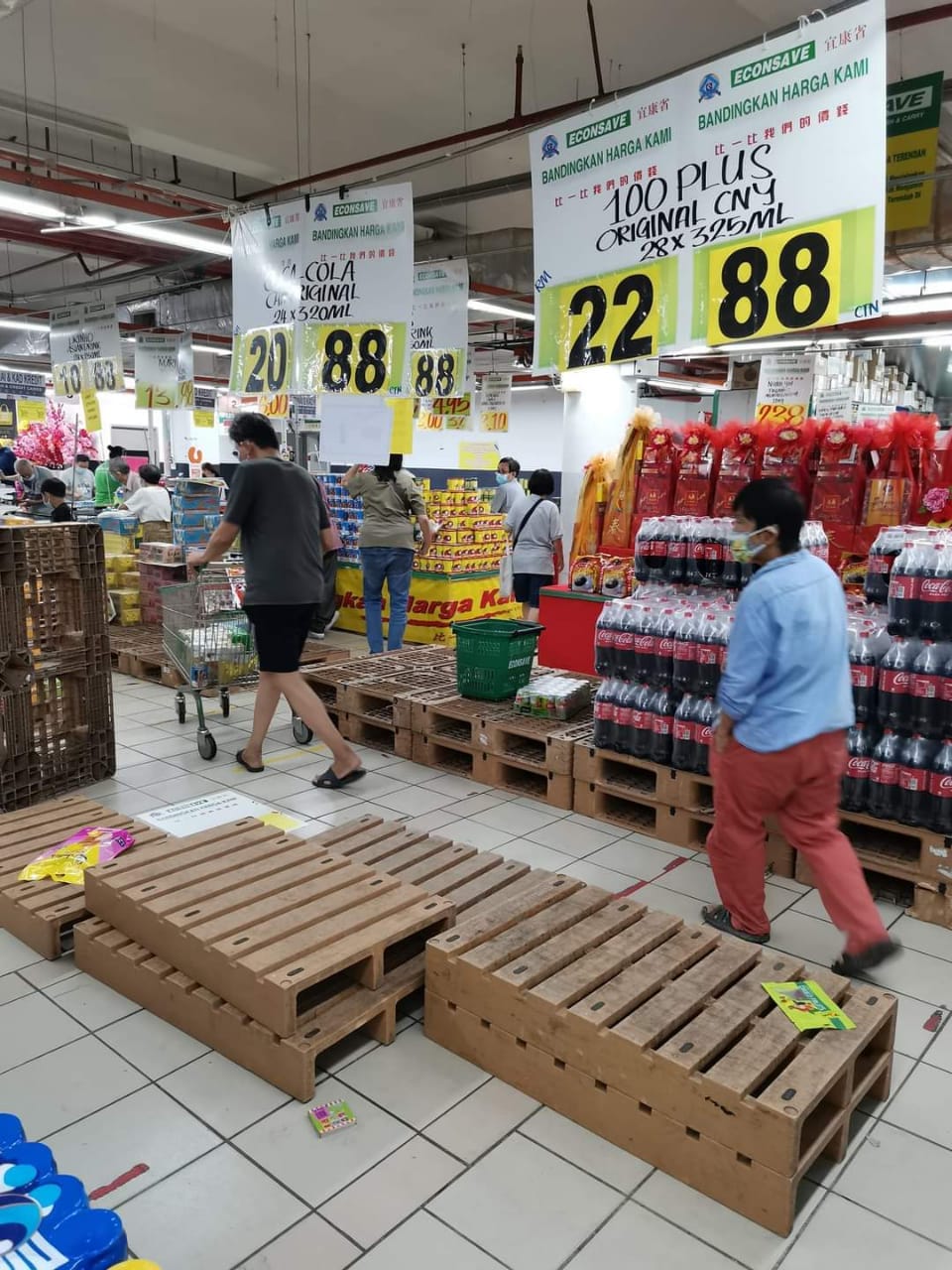 Image credit:
Facebook/Inforoadblock
While the shoppers were wearing face masks, concerns were raised because there was clearly no physical distancing as the crowd jostled to get their hands on the goods.
Netizens react
Of course, netizens had plenty to say when the videos made the rounds on social media.
A majority of them criticised the shoppers for fighting over soft drinks and for the lack of physical distancing among themselves:
Sigh, Malaysians. Why you all like that
lah
? We really hope there's no Kluster Coca-Cola after this.