Curious to see how the son of Rihana Oksana Veovodina, the former wife of Kelantan Sultan Muhammad V, looks like?
Well, be curious no more because the 27-year-old has finally posted photos of her five-month-old son, Ismail Leon, on Instagram.
Check out this little cutie: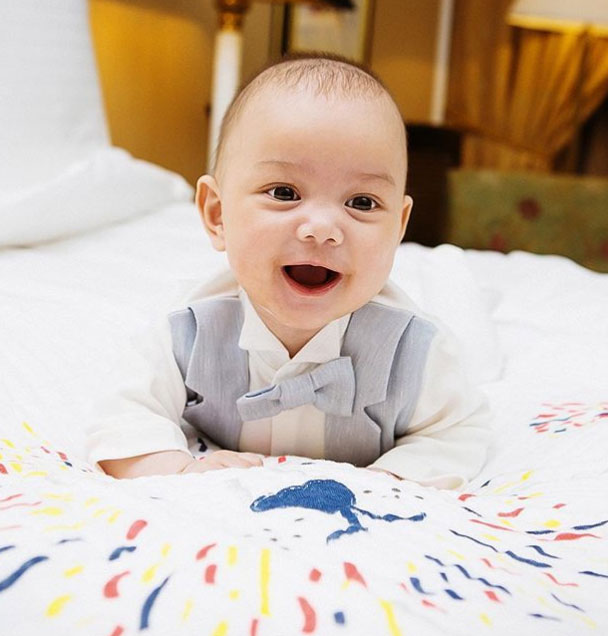 "Hello, my name is Ismail Leon. I'm 5 months old and my mom loves me very much," she captioned the series of photos.
To date, the photos, which was posted on 2 November, have received over 100,000 likes.
We guess Malaysians think he's an absolute cutie too?
In previous photos, Rihana had obscured the baby's face, maybe in a bid to protect the little boy's privacy.
Rihana and Sultan Muhammad V reportedly got married on 7 June 2018, and little Ismail Leon was born in May this year.
The couple were reportedly married on June 7, 2018 and Rihana's son was born in May this year.
We can see it in his eyes; Ismail Leon is going to be a heart-breaker in the future.