We started off the new year with the resolution of being productive, but after having a look at the upcoming K-dramas on streaming platform Netflix alone, we're worried that we'll just be spending all our time watching TV! We couldn't fit all the shows that we're looking forward to in this list of the
5 Best Upcoming K-dramas on Netflix in 2023
, so here's part 2:
Sweet Home Season 2
It seems that more and more K-dramas are deviating from the typical boy-meets-girl concept and despite its title, this drama is anything but sweet. Its first season was the first South Korean series to enter the Netflix Top 10 in the US and it appeared in the Netflix top 10 list in more than 70 countries –– plus, its popularity is such that season 3 is already in the works.
In the previous season, the residents of Green Home delivered the suspense as they risked their lives through bloody battles against their neighbours-turned-monsters. Popular actor Song Kang, who has dominated screens in recent years with lead roles in works like 'Nevertheless' and 'Forecasting Love and Weather', returns to provide thrills of a whole new kind as the characters portray the various dimensions of human nature and desires as they find themselves at a crossroads for desire. Joining him are Ko Min Si and Park Gyu Young as well as new additions in the form of seasoned actors such as Yu Oh Seong and Oh Jung Se.
Release: Q4
Doona!
Although K-drama Queen Suzy made a highly anticipated comeback last year with the web series, 'Anna', it unfortunately failed to make much of a buzz. Fans can look forward to watching the former Miss A member onscreen again fittingly take on the character of Doona, a former K-pop idol. Doona meets Won-joon (Yang Se Jong), an ordinary university student, as they cross paths in a shared house for students. We personally couldn't stop scrolling through the webtoon 'The Girl Downstairs' when we first read it, and it will be interesting to see Suzy bring the alluring Doona with a mysterious troubled past to life. The series is by Lee Jung-hyo, who directed 'Crash Landing on You' and 'Romance is a Bonus Book'.
Release: Q4
Daily Dose of Sunshine
Based on the actual real-life experiences of a psychiatric nurse, the drama will revolve around the story of Jung Da Eun as she navigates the world inside a psychiatric ward and the people in it. This moving drama shows how Da Eun experiences personal and professional growth, cares deeply about her patients, and how she copes with being transferred from internal medicine to the mental health department.
Lovable popular actress Park Bo Young returns for her first drama in two years together with Yeon Woo Jin from Thirty-Nine as a quirky proctologist and rising heartthrob Jang Dong Yoon from 'The Tale of Nokdu' as her close friend.
Release: Q4
Goodbye Earth
Imagine living out your last 200 days before an asteroid destroys the Earth with the planet in chaos. Ahn Eun-jin of 'Hospital Playlist' fame plays a home economics teacher in middle school who volunteers at the juvenile department of the Woongcheon municipal office after the news about the asteroid breaks and struggles in silence to protect the children.
Award-winning actor Yoo Ah-in who is known for his acting range, acts as a long-time lover of Se-kyung and a researcher at a bio-engineering research institute who leaves the safety of the U.S. behind without hesitation and returns to Korea, a crisis zone, to stay by her side.
Director Kim Jin-min of Netflix series 'Extracurricular' and 'My Name' teams up with writer Jeong Seong Joo of 'Secret Affair'.
Release: Q4
Behind Your Touch
Last year, Han Ji-min captivated audiences in 'Our Blues' and Lee Min Ki displayed his acting chops in 'My Liberation Notes'. This year the two star alongside each other here with EXO's Suho and Ju Min Kyung.
Ye-boon –– who has always dreamed of becoming a vet in the small town of Mujin in Chungjeong-do –– is instead stuck doing the nitty-gritty work to make ends meet, like delivering calves and vaccinating halibuts.
Then one day, she was given psychometric powers during one of her visits to a cow farm. She encounters the passionate detective Jang-yeol, who mistakes her for a pervert and attempts to tackle her. Subsequently, Jang-yeol relies on Ye-boon and her powers to solve his cases, from petty crimes to serial murder. The two grow closer as they solve each case together.
Release: TBC
King the Land
The charismatic, intelligent, and chic heir of King Group Gu-won has everything but memories of his mother. In an attempt to recover his memory, he returns to King Hotel where he meets Cheon Sa Rang. Known as King Hotel's queen of smiles and hospitality, she has worked her way up from the front desk to being positioned at the glamorous 'King the Land' space.
2pm's Lee Jun Ho and Girls' Generation's Lim Yoon A may have started their careers as idols but have since cemented their status as bona fide actors. We can't wait to see the chemistry between the stunning duo as they play leads in this romantic comedy series! The drama also stars Go Won Hee from 'Perfume' and 'Revolutionary Sisters'.
Release: TBC
Destined with You
SF9 member Rowoon's popularity has skyrocketed in recent years through dramas such as 'Extraordinary You', 'She Would Never Know', and 'The King's Affection' and he's back with yet another drama.
Jo Bo Ah of 'Military Prosecutor Doberman' stars as a Lee Hong Jo, a passionate civil servant who obtained a forbidden book that was thoroughly sealed 300 years ago, and Rowoon acts as Jang Shin Yu, a hotshot lawyer who became a victim of the book. Watch the irresistible romance between them unfold alongside Girl's Day member Yura who also stars in the romantic fantasy drama.
Ha Joon of 'Bad Prosecutor' and 'Arthdal Chronicles' also adds eye candy to the show. It is directed by Nam Ki Hoon (Tunnel) and Nah Ji Sul (100 Days My Prince).
Release: TBC
See You in My 19th Life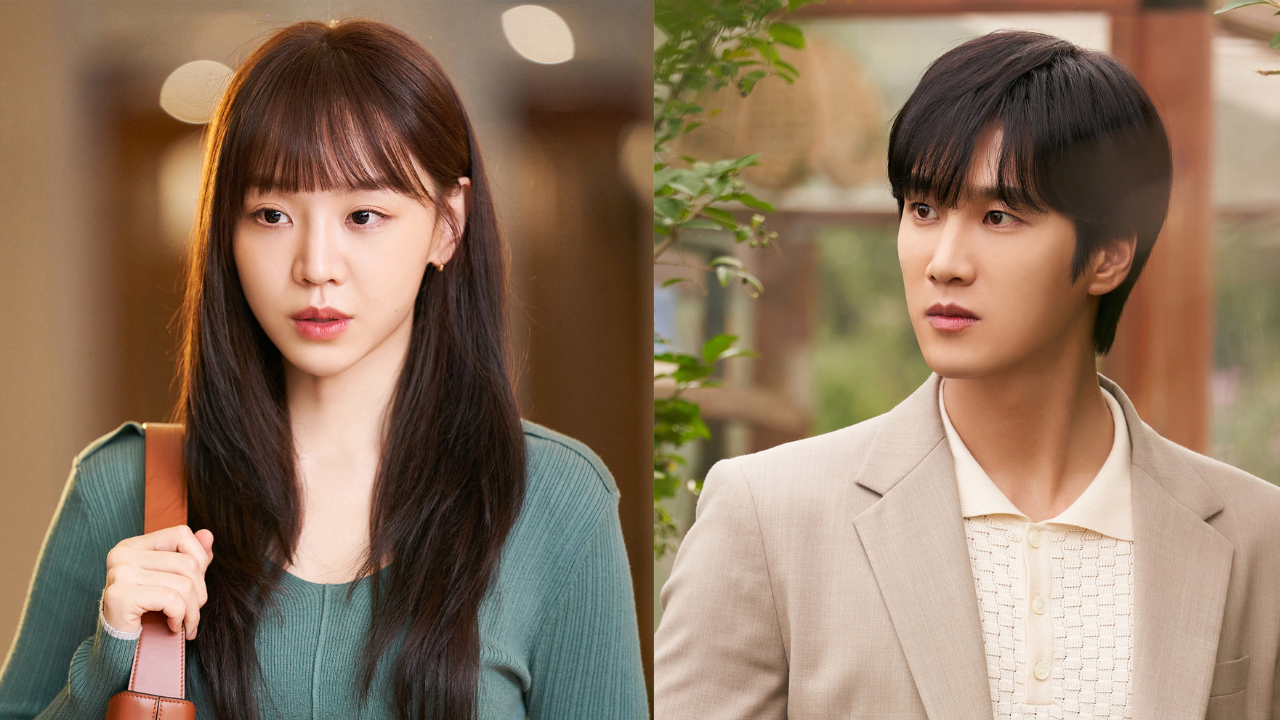 Ahn Bo Hyun has been cementing his status as a force to be reckoned with through works such as 'Military Prosecutor Doberman' and 'Yumi's Cells', and has boasted a padded resume in recent years. Shin Hye Sun of 'Mr. Queen' acts alongside him in this series based on the webtoon of the same name.
Ban Ji-eum is a girl who has been repeating her life through the process of reincarnation for nearly a thousand years and can remember all her past lives. After her 18th life is cut short due to an accident, she decides to reconnect with the man from her previous life in her 19th one. Will love endure across her different lives?
Ahn Dong Goo of 'Sweet Home' and Ha Yoon Kyung of 'Extraordinary Attorney Woo' also appear in this series.
Release: TBC
Which of these K-dramas will you be adding to your list?
Image credit: Netflix, Management SOOP