You may know Vincent Van Gogh as one of the most prominent figures in Western art history, whether it's because of his breath-taking artwork or his erratic behaviour including lopping off his own ear.
His most expensive painting 'Portrait of Dr Paul Gachet' sold for $83 million (approximately RM365 million) in 1990. Instead of flying over to Europe to visit a museum to see one of his pieces, you can now get up and close to his works through a multi-sensory experience of light, colour, sound, and fragrance titled 'Van Gogh Alive'.
As Don McLean sang in his iconic song about the artist, you can soon "Reflect in Vincent's eyes of china-blue" in a 20,000 square-foot immersive gallery at Level 3, Orange Zone, Pavilion Bukit Jalil.
Whether you're a huge fan or you want to snap some pics for the 'Gram, make sure you don't miss out because it's hitting Malaysian shores for a limited time only. The exhibition will be held from 17 December 2022 until 16 March 2023.
Admire his characteristic swirling brushstrokes in his self-portraits, his depictions of sunflowers, 'The Starry Night', and more through the larger-than-life screens. Even though the Dutch painted passed on more than a century ago, you can see places like Saint-Rémy de Provence and Arles through his eyes like never before.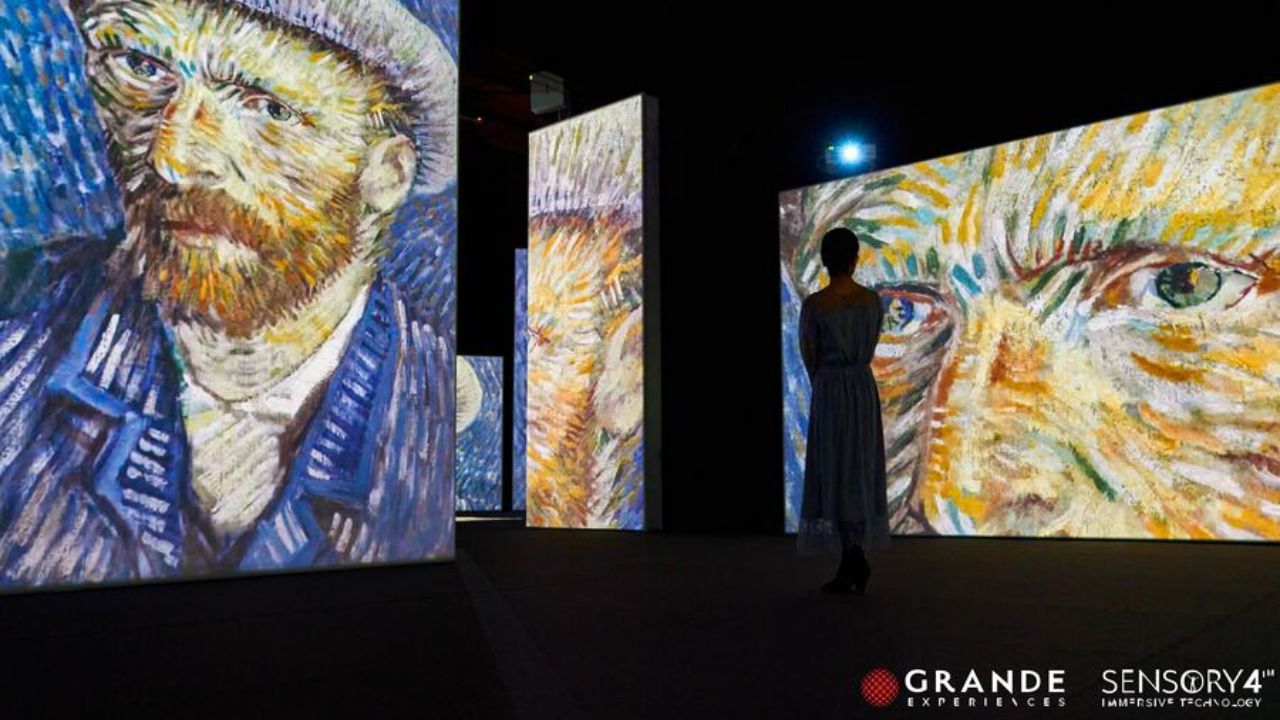 The exhibition will feature over 3,000 images that are set to a classical musical score. More than eight million visitors worldwide in over 80 cities have frequented 'Van Gogh Alive'.
The exhibition is presented by Grande Experiences in Australia. The ticketed event is co-organized in Malaysia by FrameMotion Studio Sdn Bhd and Meta Doers World Holding Berhad.
Tickets are available for purchase here
.
Date: 17 December 2022 to 16 March 2023
Time: 10.00 am to 10.00 pm daily, last entry at 9.00 pm
Address: Level 3, Orange Zone, Pavilion Bukit Jalil
Image credit: cloudjoi.com, Grande Experiences.