Back in August, news broke that a
magical Pandora collection
will be dropping just in time for the year-end festive season.
Witches (and muggles) all over the world were over the moon upon learning that a
'Harry Potter' X Pandora
collection was happening and marked their calendars until the anticipated day arrives.
Well, grab your broomsticks and wait no more, because the collection is finally here!
The spellbinding limited-edition line comes with 12 pieces of jewellery featuring the Golden Snitch, Harry Potter, Hermoine Granger, Ron Weasley, Hogwarts, Dobby, the Hogwarts Express, and all four Hogwarts' house crest.
You can use them as your bracelet charm, necklace charm, or for keeps; just get ready to empty your Gringotts Bank account, because you'll never know if such collection will ever appear again.
"Harry Potter has brought joy and a belief in magic to generations and Pandora fans have asked for this collection for years," Pandora's chief creative and brand officer Stephen Fairchild told
Bustle UK
.
Yes, for years we waited and it's definitely worth it!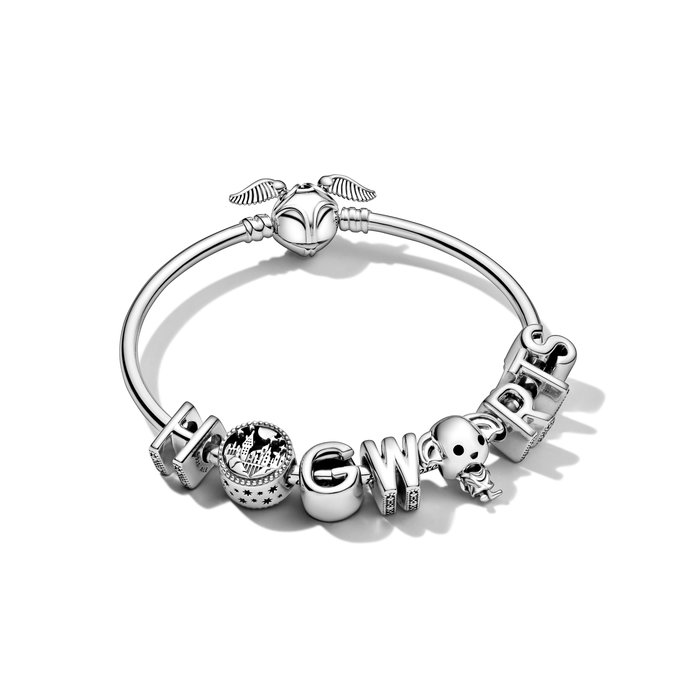 So girls, with a little bit of Felix Felicis, who knows you'll find a box of 'Harry Potter' X Pandora underneath the Christmas tree soon. Time to drop some hints!
The 'Harry Potter' X Pandora collection is available online and in stores from 28 November onwards.