OMG OMG OMG IT'S FINALLY HAPPENING!
Remember back when we were kids, we were asked by our teachers to draw what we think Malaysia will look like in 2020, and most of us would draw super high-tech flying cars?
Guess what guys? It's finally happening!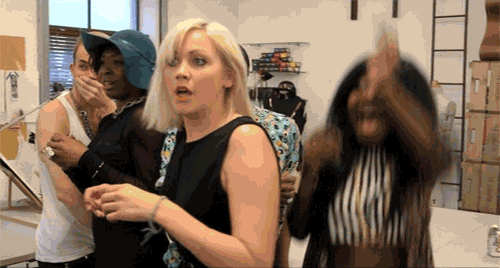 According to a report by
Free Malaysia Today
, the CEO of Perusahaan Otomobil Nasional Sdn Bhd (Proton), Li Chunrong, recently announced plans to build three super
canggih
, super futuristic Proton vehicles in the near future.
One, according to Li, is an autonomous car which is capable of navigating the streets without a human behind the wheel. Another model Proton wants to introduce is a fully-electronic vehicle, something similiar to the Tesla cars.
But the one that got us really, really excited is the flying car - which Proton intends to bring to the Malaysian market by
2019
!
Li told the news portal that the local automaker will work very closely with Chinese automative giant Zhejiang Geely to build the flying car.
Before you go all, "That's impossible
lah
, where got enough tech to build a flying car?", it's interesting to note that Geely owns Terrafugia, a US-based car manufacturer which specialises in - yep, you guessed it! - flying cars!
Back in 2009, Terrafugia unveiled the Terrafugia Transition, a lightweight airplane that you can also drive on the road.
According to the carmaker, the piston engine-powered, carbon-fiber-made Transition can fly as far as 787km with a cruising flight speed of 172km/h.
On the road, it can go as fast as 110km/h - which is perfect for our Malaysian highway considering that it's our speed limit.
Although we are super excited about the prospect of
driving
flying a locally-made car, Li did not provide more details about the Proton flying car, except its kinda far-fetch target release date of 2019. So, we just have to wait and see.
(We are somehow praying they would name it the
Proton Iswara Aeroplane-back
).
Oh, one more thing: we won't scratch off the idea of flying cars, though. The billionaire founder of Tesla, Elon Musk, recently tweeted that they are currently looking into making the upcoming Tesla Roadster 2.0 -- which, by the way, is the
fastest production car in the world
-- capable of flight.
The future is here, people!