Pictured: Apple App Store Winners celebrates with Tim Cook at Apple Park
If you're wondering what new apps are worth your time (and worth your investment in 2023) look no further than the
Apple App Store Award
winners.
Notable winners for you gamers out there include
Apex Legends Mobile
for the iPhone,
Moncage
for the iPad,
Inscryption
for the Mac, and
El Hijo
for Apple TV (also available for iPhone and iPad).
There's also categories for App of the Year and the winners for iPhone, iPad, and Mac respectively are:
BeReal
,
GoodNotes 5
, and
MacFamilyTree10
(more on this app later).
We managed to speak to three developers who won awards this year and we managed to try the app for ourselves too see what the fuss was all about.
Feel your feelings with How We Feel
Of particular note was the winner for Cultural Impact,
How We Feel
. The not-for-profit app aims to help its users get in touch with their feelings with daily check-ins and helps users put their emotions into words.
We tried it one evening after a nasty exchange with a family member and noted the feeling of anger at the interaction. The app then suggested an exercise where you imagine the conversation again from a distance. Research suggests that replaying the interaction in your mind can help you reduce whatever feelings you're having around it and better manage the situation.
A short video by Saba Lurie the owner and founder of Take Root Therapy in Los Angeles plays and the guided video instructs you to imagine your interaction as a movie and you're rewatching it from three positions: first from the front row, then moving to the middle, the back, and from the exit.
Speaking with Ben Silbermann (Founder) and Marc Brackett (scientific lead at Yale University Center for Emotional Intelligence) we asked about the point of the app. Was it simply for us to feel happy all the time?
To that the answer was no, and that it was more about being accepting of all feelings, good or bad. They also said that the ultimate goal of the app was to build the biggest library of research-backed strategies to manage feelings.
We were truly impressed that all these insights were free for everyone and we truly encourage anyone to use it if not only for the invaluable resources shared by trained professionals in the app.
Hit your streak without the pressure with Gentler Streak
Ironically, the
Gentler Streak
app is an award winner for going against the Apple Watch's Activity app that tracks your move and exercise streaks. Developed by a lean team of 4, the app only launched in February of this year.
The whole point of the app was to release some of the pressure of trying to maintain your streak. The Activity app on the Apple Watch constantly sends reminders that you're on a roll and to keep it up but the Gentler Streak visualises your progress in a 10-day chart while giving simple suggestions for how you can step up your game, or take a rest day---while continuing your streak.
It's an overall friendlier app with beginner friendly tutorials and suggestions for the best workouts for you, the recommeded heart rate zones, duration, and guidance fed to you on the Apple Watch.
We spoke to two members of the 4-person team, Katarina Lotrič and Jasna Krmelj based in Slovenia (CEO and CTO respectively) who shared that the app was the result of one of their team members being pressured into over training. The app was made to cancel what they felt was a toxic competitive culture and instead to show self compassion in your training instead of finishing endless challenges.
A big part of this push is the ability to pause your streak in the app with a rest day (or days), guilt free. Whenever you're ready to start training again you can just continue.
For Apple Watch users who have maintained a 360-day streak only to lose it all because of Covid, this gentler approach may be for you.
An award 25 years in the making with MacFamilyTree10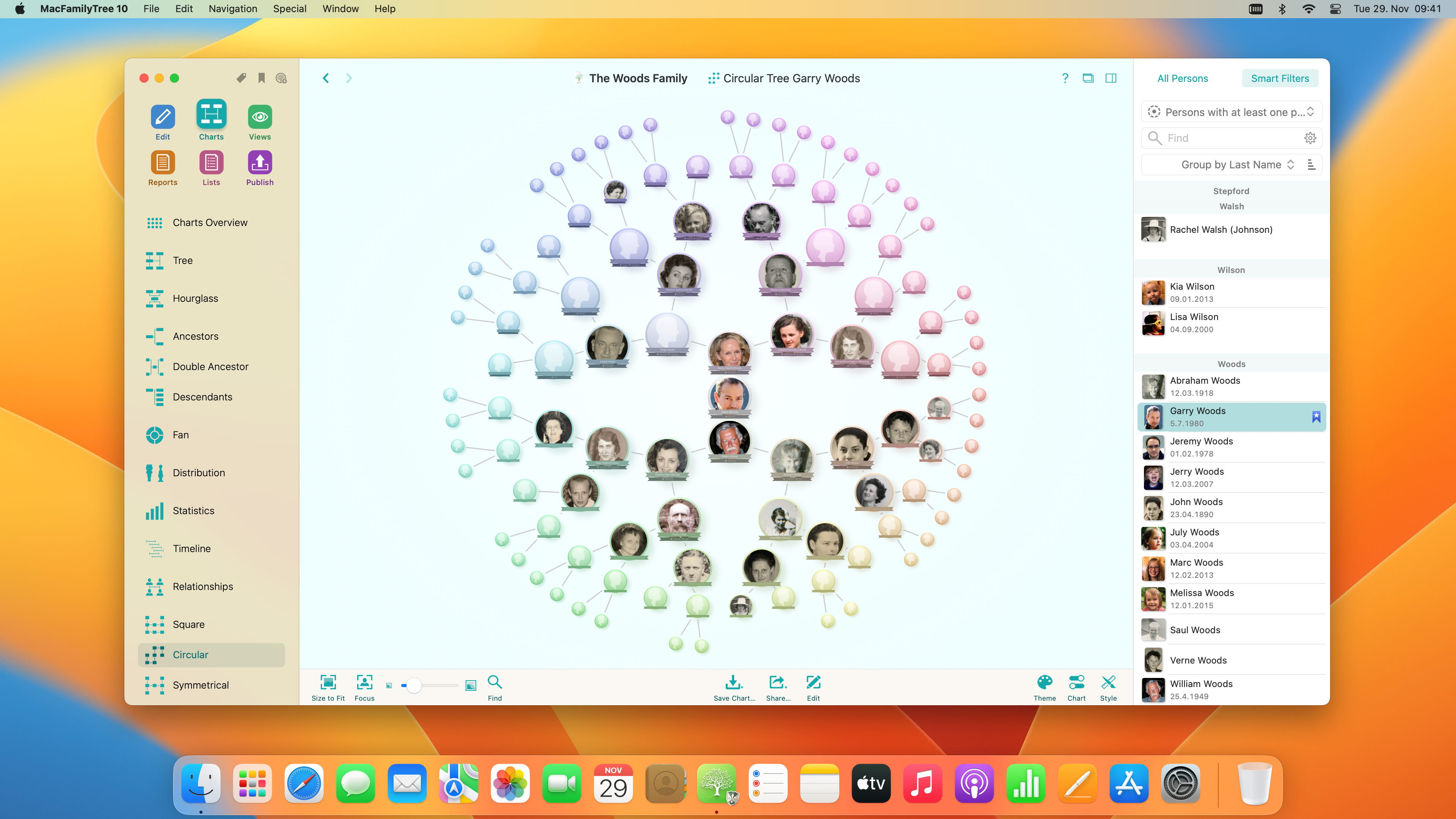 We couldn't try this app before speaking with CEO Benjamin Günther but we did find out that the first app for
MacFamilyTree
was made 24.5 years ago in 1998. It's basically a geneology app that you'll need to fill in and collaborate with family members around the world.
With the app you should be able to track distant cousins and ancestors and have them all neatly presented in an app. We'd say it's a niche interest but based on the fact that it has survived since 1998 and has evolved every year and improved alongside the Mac, we can surmise that the app definitely meets a demand.
The award is an amazing cap to a 25-year journey for Benjamin who has stuck with his app for so many years and is a testament to his dedication.
Just for fun we asked Benjamin Günther if he'd encountered unconventional uses for his software and he shared that a dog breeder used it to keep track of his breeds and a geologist actually also had a spreadsheet of rocks compiled with the app.
To try out these apps and more, simply open the App Store to find the full list.