Social media star and now Sambal Nyet empire magnate, Khairul Aming, recently shared a thread on Twitter chronicling his rise from
selling at a capacity of 200 bottles a day to 5,000 bottles
a day now.
Khairul rented a shop lot to fulfill the initial orders of sambal.
In the Tweet he revealed that in the beginning, he sold 10,000 bottles at launch and it took him and his team 10 days to fulfill all of the orders.
Working from a rented shop lot, he revealed that the space was very small and they were scrambling to fulfill orders at the time.
Three months later, he achieved sales of RM1 million which he then used to open his first factory at 14,000 sq feet. During the pandemic, the operations at the factory were scaled dramatically to ensure the safety of his staff.
He also shared that production was difficult due to supplier constraints. Nevertheless the brand persisted.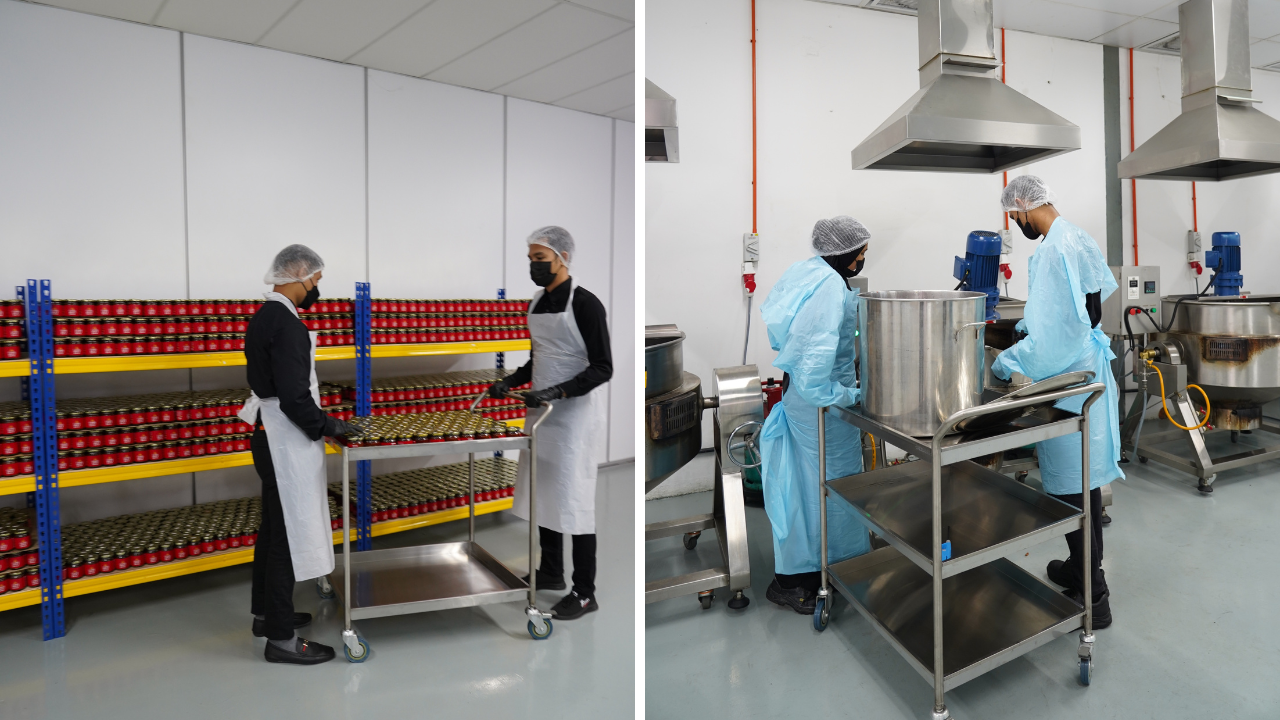 Once the factory had reopened fully in January 2022 (one year after their launch), the capacity of the team increased to 5,000 bottles a day. The expansion doesn't just end there however. In a video he shared that the team increased from 8 to 50 people since launch and they require three courier lorries at a time to transport all their orders.
The 1 millionth bottle was sold on 2 Aug, more than one and a half years after the launch of Sambal Nyet Berapi in January 2021. That's a gross profit of about RM14 million at RM13.99 for a bottle of sambal.
That RM14 million figure doesn't take into consideration his profit margin, but if he's able to roll that cash back into the business for a second factory, we're going to guess that what he takes home isn't a small sum.
Finally, Khairul revealed in the post that he is opening his second factory in Kota Bahru at a size of 22,000 sq feet! He also took this opportunity to tease a
second product
for his brand. There are no details regarding his second product however but we're sure it's just as yummy.
Khairul's success as a social media chef has been well documented but now he's showing off his ability to spin his online fame to the retail world. We wish Khairul all the best and we hope he sends us some sambal (or his new product).
Image source: Twitter @khairulaming