It's a nice feeling to have when someone is chasing after your affection, right?
Well, for one woman in China, she's had enough of her suitor's affections.
A public rejection
A video showing a woman kneeling down in public and begging a man, who was also on his knees, to stop chasing after her has been widely shared on social media.
The woman, believed to be from Anhui, China, can be seen furiously kowtowing to the man and appeared to be pleading with him.
She then can be seen tossing a bouquet of flowers back at the poor man.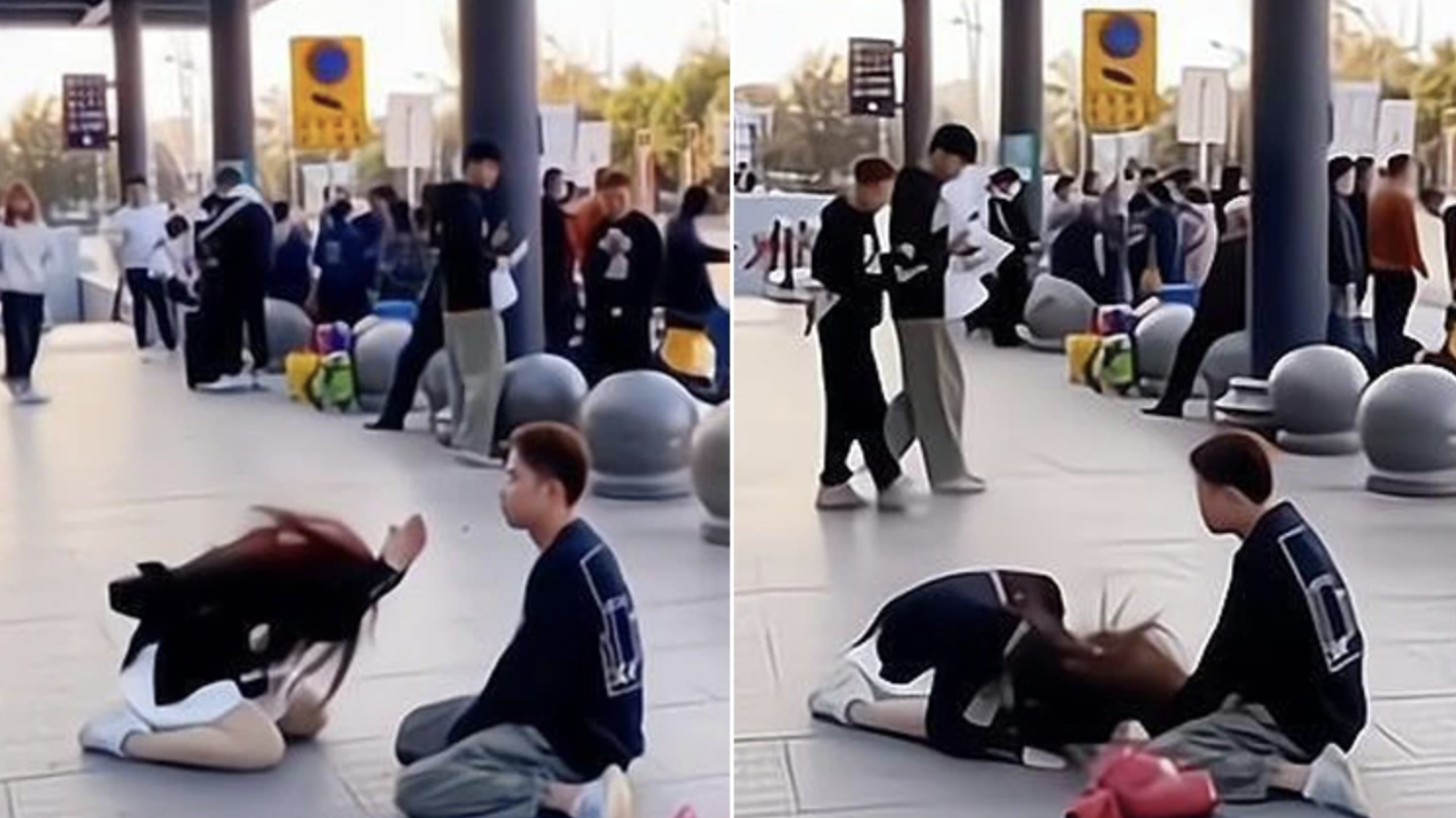 I
mage credit:
Yahoo! News Taiwan
While no dialogue can be heard from the video, an eyewitness told
Yahoo! News Taiwan
that the woman said that she "couldn't take it anymore" and pleaded to the man to stop chasing after her.
The woman also reportedly yelled: "Please let me go!"
Ouch! That poor man's heart must have broken into pieces.
Man has been pursuing her for years
While it does look like a scene from a messy break-up, that apparently wasn't the case.
According to a seperate report by
ET Today
, the man had been chasing after the woman for the past five years.
The man would often profess his love for her, but the woman wasn't interested and had reportedly turned him down a few times.
However, her rejections didn't seem to stop the man from continuing to go after her - until, well, that public display of disaffection.
I
mage credit:
Yahoo! News Taiwan
It is not known what the outcome of their encounter was, but Chinese netizens were divided on the matter,
Yahoo! News Taiwan
reported.
While some think that the man should respect the woman's wishes and just give up, others think that the woman should have at least given the man a chance to prove his love.
Sigh, the poor guy.