We've heard of doctors selling fake medical certificates.
But now, amidst the pandemic, there are doctors out there who are selling fake vaccination certificates.
One even raked in a lot of money.
Doctor is an anti-vaxx
Last Saturday (8 January), the police arrested a doctor at a private clinic in Terengganu for allegedly selling fake COVID-19 vaccination certificates.
According to a report by
Bernama
, the police raided the clinic in Marang belonging to the 51-year-old doctor and confiscated more than 1,900 fake vaccine certificates.
Terengganu Police chief Datuk Rohaimi Md Isa told the news agency that the doctor allegedly started selling the fake certs in September 2021. So far, the doctor had allegedly issued more than 1,900 of them, but the police are still trying to determine the actual number who had received the fake certs.
He would charge between RM400 to RM600 per certificate, Rohaimi added.
Polis Terengganu menahan seorang doktor sebuah klinik swasta selepas disyaki mengeluarkan sijil suntikan vaksin COVID-19 palsu di Marang, Sabtu lepas.@PDRMsia @KKMPutrajaya @Khairykj pic.twitter.com/qCQlbq2MIo

— BERNAMA (@bernamadotcom) January 10, 2022
The police believed that the buyers included those from outside Terengganu as the doctor has been communicating with potential buyers online.
He had also allegedly paid agents a RM50 commission to seek out potential customers.
Rohaimi said the doctor, although being fully vaccinated, admitted to being an anti-vaxxer and has acted alone. Rohaimi added that the clinic had applied to be a vaccination centre (PPV) but the application wasn't approved yet.
Police to track down buyers
After the doctor was detained by the police, the Terengganu State Health Department (JKNT) said they are in the midst of tracking down those who had bought fake certificates from him.
Its director, Datuk Dr Kasemani Embong, told
Bernama
that it is important for the group to be traced.
"Care must be taken in identifying the buyers. We must obtain detailed information and seek out evidence before taking action such as giving counselling," she was quoted as saying.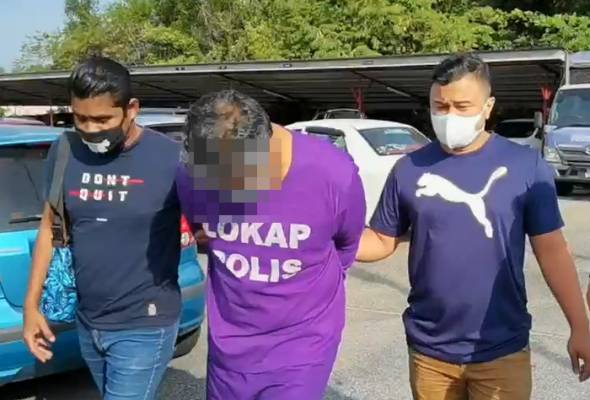 Image credit:
Astro Awani
Meanwhile, the remand order for the doctor had been extended for another two days.
On Tuesday (11 January), Magistrate Engku Nurul Ain Engku Muda had allowed for the remand order to be extended until Thursday (13 January) to give the police more time to conduct their investigation.
MAIN IMAGE CREDIT:
Twitter/Bernama & Astro Awani