For KL folks, we know that Klang might as well be the other end of the world. You've probably heard of Klang's Famous Apple Strudel from the Fruity Bakery & Café or the Fatty Klang Style Pan Mee at Mee Hoon Kuih.
Besides those places, we've dug up a few other spots worth taking a drive to that you might not have heard of yet. Time to 'jalan-jalan cari makan'!
Yik Heong Bak Kut Teh
When one thinks of Penang, one thinks of Char Koay Toew, and likewise when one thinks of Klang, it's all about Bak Kut Teh, right? There's something comforting about those porcelain bowls of pork and herbs-infused soup while individual tastes may lean towards either the wet or dry variety.
While you may have only heard of famous establishments such as Teluk Pulai's Bak Kut Teh, this spot still draws a crowd so head there early to skip the queue. Known as the shop under the 'Batu Belah bridge', look forward to a bowl of thick broth with a generous serving of tender meat here.
Pretty legit stuff. Prices are relatively affordable at RM18 for the dry version and RM17 for the soup variety. Add on as many bowls of white rice as you can eat and a plate of fragrant Chinese lettuce with stir-fried garlic and oyster sauce for a truly complete meal.
Address: Lot 958, Lorong Pauh Kijang, Batu Belah, 41050 Klang, Selangor
Baan Korat Thai Restaurant
You'd think there would be a fair number of proper Thai restaurants in our country considering our proximity to our neighbours in the north, but it is unfortunately harder to find than you'd think.
If you're looking for something authentic, check out 'Baan Korat' as a couple operates this restaurant with the chef being Thai. This open-air establishment serves up Thai street food such as 'moo ping' or pork skewers, and 'jim jum' or Thai Claypot Steamboat.
The latter is a flavourful pork-based clear soup which comes with sliced pork, pork, chicken, fresh prawns, squid, and clams. Dip it all in different types of chilli sauces for a spicy kick and wash it down with an ice-cold glass of Singha beer.
Address: No 10, Lorong Tiara 1b, Bandar Baru Klang, 41150 Klang, Selangor
Sundaze Coffee
If you're looking to chill for a couple of hours with a good book or as you work remotely, this neighbourhood café promises comfort food and good coffee. Previously known as the Nom Nom Café, they reopened with a new look in late May.
The décor here is homey with wood-panels placed throughout the place and aptly so, as it's a family-run establishment. However, it is also chic and insta-worthy with artfully placed cacti and white blinds.
Go for a plate of grilled salmon fillet served with homemade creamy pesto or a Japanese bento box of glazed unagi with generous heapings of shredded egg slices, pickled radish, and more with homemade unagi sauce. They also serve pastries and cakes like whisy & salted caramel.
Address: 18, Jalan Ramin 3/KS7, Bandar Botanik, 41200 Klang, Selangor
Good Porridge Restaurant Bukit Tinggi


We've tried the famous Restaurant Bubur Goreng and personally, fried porridge isn't our cup of tea, or should we say, bowl? For a bowl of conventional porridge to warm you up – especially as everyone is seemingly catching the flu nowadays – head over to Bukit Tinggi.
They've been around for more than 40 years and there is a good reason why. The type served here is soupy rather than starchy and here is a wide variety of porridge here such as dory fish fillet, roasted duck, and pork as well as a choice of sides like salted duck egg and fried bean curd. If you want an upgrade from the regular types, choose the 'Ocean Treasure Porridge' served with dry scallops, fish paste and oysters.
Address: 28, Lorong Batu Nilam 3c, Bandar Bukit Tinggi 1, 41200 Klang, Selangor
The Shepherdoo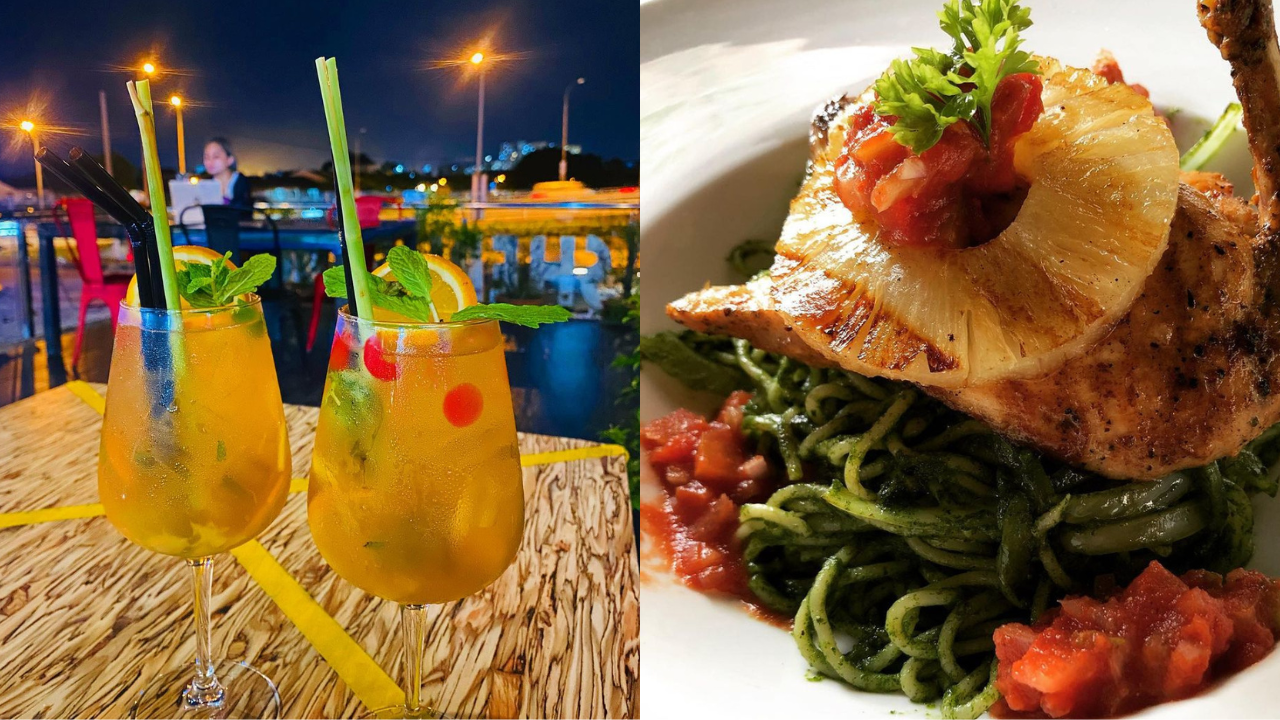 This restaurant with a modern Latin American concept can be found at the Centro Mall and is a great one for families. Its best to head here for dinner as they have an indoor and outdoor area, where you can enjoy the breeze and street view at the latter at night.
They have an extensive menu of traditional main courses such as quesadilla, gourmet fajitas, pizza, and more. Start off with some light bites with a taste of spicy and sour with 'Pollo Nachos', homemade fried corn tortilla chips with heaps of cheddar cheese, sour cream, jalapenos, guacamole, salsa and grilled chicken bits. Then, dig into their 'Pierna Rojo Vivo', chicken thighs marinated red hot spicy sauce with chilled potato salad, papaya salsa, and fresh greens.
Address: Entrance-Forecourt, Centro Mall No 8, Jalan Batu Tiga Lama, 41300 Klang, Selangor
Looking for more food to try? Give these articles a try:
Image source: @ sophie_adventures98, @pureglutton, facebook.com/Baan-Korat-Thai-Restaurant, @ shueanntay, @carmenwong, @haijordan, @ l33_s_529, @ sushhhhhh_